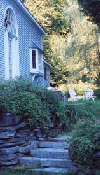 :: Homepage
Description
Floorplans and bedrooms
More Photos
Area Attractions
Outings and Entertainment
Prices
Availability Calendar
Reservations

Renter Login

Contact Us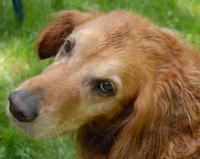 Good Dogs Welcome:
bring your dog with you!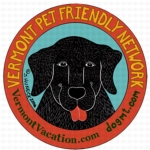 Welcome to Hound's Hollow, a wonderful, dog-friendly vacation home in Brownsville, VT, on 24 private acres of meadows, forest, and a lovely year-round brook.


Enjoy all that the Green Mountains in Southeastern Vermont have to offer: spectacular leaf season, downhill and cross-country skiing with great views and mixed-wood forests, and perfect Summers. The beauty of Vermont is exemplified in Brownsville: family farms, ancient estates, country roads, stone walls, green pastures, rolling hills, and long, verdant valleys.

Brownsville sits at the foot of Mount Ascutney, where there is thrilling skiing and long range views [day, eve].

Brownsville is 4 hours from NYC, 3 hours from Boston. See Area Map.



Situated on 24 acres of forest and open field, with walking trails and a rushing brook at the foot of the property, Hound's Hollow is comfortable, spacious, and beautiful: oak beams, maple floors, traditional woodworking and divided light windows, and eclectic tile work. (See: Floorplans and bedrooms) Somewhere between fancy, traditional, and rustic, everyone loves the house. There's no TV reception, but we think that's a plus. You can watch Netflix, or DVDs or listen to CDs on the home theater system if you are all tuckered out hiking the great outdoors. There is DSL Internet access with a WiFi box so you can write your great novel under the apple tree. Or you can enjoy the cook's kitchen, or nestle up by the very toasty woodstove, or soak in the jacuzzi tub. Read more ...



See the calendar for availability.
You can reserve online here: Reservations
or Contact Us by phone or eMail.


Availability Calendar
(Dates in green show check-in day to check-out day.)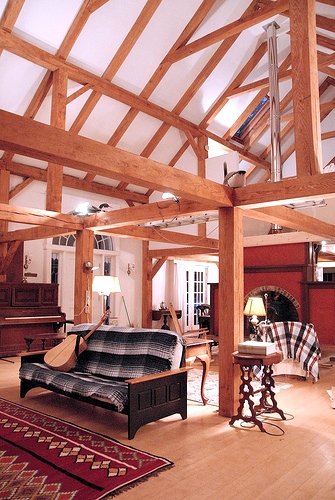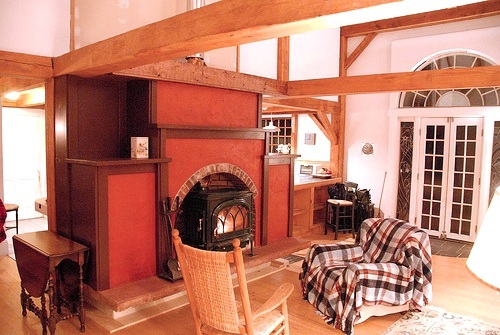 See More Photos